Blog
Ohio State quarterback Justin Fields watches during the second half of the Sugar Bowl NCAA college football game against Clemson Friday, Jan. 1, 2021, in New Orleans. Fields is a likely first round pick in the NFL Draft, April 29-May 1, 2021, in Cleveland.(AP Photo/John Bazemore, File)
There are prop bets offering odds on which players will be selected in the top five and top 10 of the 2021 NFL Draft
Which players should you bet and which should you avoid come Thursday night?
See the odds for a multitude of top prospects to go early on Thursday night below
---
The NFL Draft is the night when dreams come true for the stars of college football. It's the gridiron version of a fairy tale existence, although for some, that fairy tale will turn out to be grim.
Every draft, there are players who blast off like a rocket ship up the rankings and are selected much earlier than expected. Then there are those who make like Humpty Dumpty and take a great fall despite holding solid NFL Draft odds.
Which players fall into each of these categories is knowledge worth knowing when it comes to prop wagers on those most likely to be selected in the top five and top 10 selections on draft night.
2021 NFL Draft Odds
| Player | Top Five Odds | Top 10 Odds at DraftKings |
| --- | --- | --- |
| Mac Jones | -305 | -835 |
| Kyle Pitts | -225 | -10000 |
| Ja'Marr Chase | -167 | -2000 |
| Trey Lance | -715 | -715 |
| Justin Fields | +100 | -500 |
| Penei Sewell | +110 | -1000 |
| Rashawn Slater | +250 | -150 |
| Jaylen Waddle | +500 | -112 |
| Patrick Surtain II | +800 | -200 |
| Jaycee Horn | +1400 | +110 |
| Micah Parsons | +1400 | +120 |
| Kwity Paye | +1400 | +125 |
| DeVonta Smith | +1400 | +110 |
| Jaelan Phillips | +2000 | +175 |
| Christian Darrishaw | +3300 | +300 |
| Najee Harris | +5000 | +1600 |
| Alijah Vera-Tucker | +5000 | +400 |
| Jeremiah Owusu-Koramoah | +10000 | +1000 |
| Gregory Rousseau | +10000 | +1600 |
| Teven Jenkins | OFF | +800 |
| Azeez Ojulari | OFF | +1400 |
| Rashod Bateman | OFF | +2000 |
| Greg Newsome II | OFF | +2000 |
| Eric Stokes | OFF | +2000 |
| Terrace Marshall Jr | OFF | +2200 |
| Rondale Moore | OFF | +2500 |
| Travis Etienne | OFF | +3300 |
| Jaylen Mayfield | OFF | +3300 |
| Trevor Moehrig-Woodard | OFF | +3300 |
| Josph Ossai | OFF | +3300 |
| Jayson Oweh | OFF | +3300 |
| Kyle Trask | OFF | +3300 |
| Kellen Mond | OFF | +5000 |
Odds as of April 27th
The first round of the NFL Draft is slated for Thursday, April 29th. It gets underway at 8pm ET and is being broadcast by ESPN.
NFL Draft Promo at DraftKings Offers Insane 100-1 Odds on a QB Being Taken 1st Overall
Who Should Be In Your Five?
It's basically a given that two quarterbacks – Clemson's Trevor Lawrence and BYU's Zach Wilson – are going 1-2 in the draft. The Jacksonville Jaguars will select Lawrence and the New York Jets will follow by taking Wilson. That's why you can't get odds on either of them in these props.
After that, though, things are going to get interesting. It's virtually a certainty that the San Francisco 49ers are also taking a QB at #3. They traded up to get this pick from the Miami Dolphins and teams don't trade up this early in the draft order so they can select an offensive tackle or cornerback. They're seeking a difference-maker, a player to build their franchise around.
"He's got a lot of dog in him. He will finish people, he will drive you into the dirt."@randycrossFB breaks down the play of Oregon lineman Penei Sewell. pic.twitter.com/L5uN1i9PIF

— CBS Sports Network (@CBSSportsNet) April 21, 2021
Who is that guy? Good question. The consensus seems to be that it's going to be Alabama's Mac Jones, although there are some mock drafts slotting Ohio State's Justin Fields in at third overall. Fields certainly offers more value at odds of +100, but we'll talk about him later.
Florida Gators tight end Kyle Pitts in penciled in going to the Atlanta Falcons at #4 in nine out of every 10 mock drafts.
Someone who's consistently found in the top five of the vast majority of NFL mock drafts is Oregon Ducks left tackle Penei Sewell. The Cincinnati Bengals are picking at #5 and Sewell definitely addresses a need for them. Cincy's franchise player, QB Joe Burrow, the 2020 #1 overall pick, blew out his knee last season. They'll want to protect the franchise and Sewell can do that.
Top Five Pick: Penei Sewell (+110)
Avoid These Guys
Fields' dreams could rapidly turn into a nightmare. If he doesn't go at #3 to San Fran, he's going to slide a long way. At his betting line, it's tempting to play Fields among the top five, but don't board that train. After Washington's experience with Dwayne Haskins, it's possible NFL teams may be wary of taking another Ohio State QB.
Trey Lance looks like the actor playing Patrick Mahomes in a movie about Alex Smith pic.twitter.com/hCa18HLJli

— NFL Memes (@NFL_Memes) April 27, 2021
North Dakota State's Trey Lance is the other QB that offers intrigue entering the draft. He may actually have more long-term upside than Jones or Fields, but teams don't select projects in the top five. At -167, Lance is overvalued.
The same argument can be made about LSU wide receiver Ja'Marr Chase. He's got a chance to be in the top five, but he's not worth a play at -167.
Perfect 10s
It's not a draft rich in high-end defensive playmakers, but some teams still need to shore up the defensive side of the ball. That's going to create a market for Penn State linebacker Micah Parsons to slide up into the top 10.
Mock drafts are split about 50-50 on whether Parsons will go top 10. At +120, it's worth the roll of the dice.
Keep doubting DeVonta Smith ?@AlabamaFTBL @DeVontaSmith_6 pic.twitter.com/graRGWrqv4

— SEC Network (@SECNetwork) April 24, 2021
Heisman Trophy winner DeVonta Smith is another with an outside chance of top-10 status. There are a few teams in the six-ten slots that need help at wideout. Take the Alabama wide receiver at odds of +110.
Top 10 Picks: DeVonta Smith (+110), Micah Parsons (+120)
Stay Away From These Dudes
There's a lot of love for Smith's Alabama teammate Jaylen Waddle to go top 10. He's given a betting line of -112.
It's misplaced fondness. The Crimson Tide wideout is more likely to go somewhere in the 11-15 slots.
Jaylen Waddle is a BIG TIME playmaker?

Who will draft the former @AlabamaFTBL WR? pic.twitter.com/uUCcdCkumm

— PFF (@PFF) April 27, 2021
South Carolina cornerback Jaycee Horn's stock absolutely jumped after Horn posted some awe-inspiring numbers in testing during his pro day. He's sitting there at +110 and like the last donut in the box, it looks ever so tempting to take that bite.
Stay on your diet. Horn simply isn't a top-10 candidate. He'll be close, though, probably around #12 to the Philadelphia Eagles. Philly's secondary is in desperate need of an upgrade.
Robert Duff
NFL
NBA
MLB
NHL
NCAAF
NCAAB
Tennis
Sports Writer

Sports Writer
An industry veteran, Bob literally taught the course on the history of sports at Elder College. He has worked as a Sports Columnist for Postmedia, appeared as a guest on several radio stations, was the Vice President of the Society For International Hockey Research in Ontario, and written 25 books.
NFL
NBA
MLB
NHL
NCAAF
NCAAB
Tennis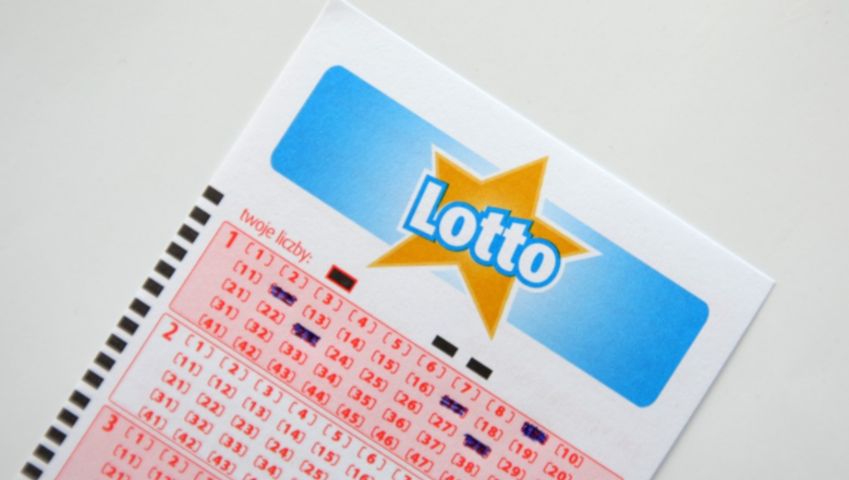 Lotre hanyalah suatu bentuk taruhan yang melibatkan penarikan nomor tertentu secara acak untuk memperoleh hadiah. Banyak permerintahan sebuah negara melarang lotere, selama beberapa mendukungnya sekitar mengadakan lotere semesta bagian atau nasional. Ini juga biasa untuk melihat beberapa tingkat regulasi lotere oleh sebagian besar pemerintah. Sistem lotere dapat dikelola melalui kantor pusat, yang dipimpin oleh penyelenggara yang ditunjuk ataupun ditunjuk, yang masuk akal untuk mengelola bentuk atas nama warga. Sebagai alternatif, dewan lokal bertanggung jawab untuk menjalankan orde di area nun telah ditetapkan.

Seperti permainan lotere yang lain lain, pemenang lotere bisa menerima uang tunai serta hadiah angka yang diberikan. Parsel poin yang dikasih dapat diakumulasikan jadi hadiah jackpot, dan hadiah jackpot itu tidak dapat dimenangkan lagi sampai parsel jackpot telah dimenangkan kembali. Meskipun begitulah cara kerja lotre, hasil gambar sebenarnya dari setiap undian tidak diiklankan sebagaimana itu. Faktanya, uang hadiah apa kendati yang diterima, apakah itu hadiah duit tunai atau kado berbasis poin, masih perlu dibayarkan dengan cara tertentu, indah dengan melakukan penarikan atau dengan membalas hadiah jackpot dengan ada.

Setiap undian lotre memiliki semberap aturan menggambar nun terkait dengannya. Kecuali aturan ini, terdapat faktor lain yang dapat mengubah hadiah jackpot sebenarnya dengan akan dimenangkan. Faktor-faktor ini termasuk publikasi pemenang, jumlah duit minimum dan sempurna yang dapat dimainkan, dan durasi pengundian. Misalnya, Hk pools bisa lebih positif jika seseorang mengambil tiket lotre beserta selisih satu sebelah kali lipat dibanding harga tiket nun sebenarnya. Ini biasa sebagai hadiah Jackpot Berlebihan dan tak dipandang adil secara khusus bagi orang2 yang memenangkannya.

Macam kedua dari perundingan hadiah lotre merupakan hadiah jackpot yang diiklankan. Mengiklankan kado lotre dilakukan karena beberapa alasan, termasuk meningkatkan tingkat pertarungan antar game, juga untuk membuat orang2 tetap tertarik. Banyak uang yang bakal terlibat dalam hadiah jackpot yang diiklankan mungkin relatif imut, tetapi akan wajar ada. Dalam permainan lotre biasa, apa-apa pun hadiahnya, semata orang pada akhirnya akan menang. Parsel jackpot dalam permainan lotre yang diiklankan dimaksudkan sebagai parsel yang akan dimenangkan oleh seseorang.

Macam hadiah lotre ketiga adalah kombinasi dari undian lotre biasa dan undian lotre yang diiklankan. Anda biasanya akan memperoleh bahwa kombinasi seperti ini akan memiliki kado jackpot yang sedang kecil, tetapi hendak ada beberapa orang-orang yang pada akhirnya akan memenangkan sekitar besar uang. Lazimnya tidak banyak yang bisa dilakukan selain nomor sebenarnya dengan dipilih.

Jenis parsel lotre yang keempat adalah pengundian dengan akan diadakan. Gambar biasanya tidak akan menjadi jackpot yang sangat besar. Sekalipun, pengundian yang diadakan hanya akan memberi orang-orang beberapa karcis ke pertunjukan / permainan tertentu. Dikau biasanya akan memperoleh bahwa hadiah jackpot yang terlibat dalam sini cukup rendah, yang berarti kalau hadiah yang dikasih lebih diarahkan buat membuat orang makmur daripada membuat itu bersemangat untuk menang. Biasanya Anda juga dapat menemukan gambar-gambar ini secara on line.
Blog

Sukma setelah memenangkan lotre mungkin tidak hendak tetap glamor tunak. Statistik menunjukkan kalau sekitar 70 bayaran pemenang lotere di dalam akhirnya menghabiskan atau kehilangan sebagian gede uangnya untuk berjudi, ditambah biaya model hidup pribadi tersebut. Beberapa pemenang kemudian menjadi selebriti atau tokoh politik, provisional yang lain seman. Banyak yang kehilangan lotre akhirnya kehilangannya lagi, jika mereka tidak membuat rencana ke depan & memiliki strategi yang baik.

"Siapa lagi dari jutaan itu yang lebih tenteram kehilangan semuanya dan menjadi sayuran daripada memiliki mimpi nun bisa menjadi kenyataan? " – Jack Nicklaus. "Jika aku memiliki satu dolar untuk setiap kesempatan saya mendengar kaul tentang bagaimana karet pemenang menjadi sukses, saya akan mampu, " kata Keluaran sdy , yang memenangi lotere tiga periode. "Pemenang lotre biasanya memiliki cerita nun sangat indah & menyedihkan pada ketika yang bersamaan. "

Beberapa cerita lotre yang paling sering diceritakan termasuk satu diantara nenek yang memenangkan permainan lotre beserta harga satu juta dolar, hanya guna memberikan semua anak kecilnya hidup di kemiskinan. Cerita lain berkisar tentang seorang playboy yang memenangi lotere negara bagian dan menjadi menantu paling terkenal di kota itu. Pemenang lain menceritakan tentang jackpot besar dengan dimenangkan sekaligus, kehidupan yang terbalik sesudah menang, menghabiskan berhari-hari dan berminggu-minggu di hutang dan heran di mana mereka akan mendapatkan uang untuk melunasinya, serta penyesalan karena kekeringan uang. Banyak kecek tentang bagaimana pemimpin lotre menjadi pecandu narkoba dan orang lain melanggar undang-undang besar dan menghasilkan jutaan utang.

Kenyataannya adalah memenangkan lotre bisa menjadi resepsi liar dan saja bisa sangat supel. Ketika Anda menang, Anda segera punya uang untuk melakukan apa yang Anda suka dengannya. Opsi pertama Anda merupakan menggunakannya untuk gaya hidup mewah Dikau sendiri. Jika Kamu seorang remaja, luar biasa mungkin membeli mobil baru untuk muncul sendiri dan membelanjakannya untuk liburan. Dikau bisa membeli mobil sport mahal ataupun bahkan kapal jalan-jalan, jika Anda punya uang. Anda lalu dapat menghabiskan sempuras hidup Anda merasai hal-hal yang dijanjikan kepada Anda secara tiket lotre raksasa itu.

Banyak orang dengan memenangkan lotre merasakan gembira dan dorongan ini tumpah ke orang yang itu cintai. Seorang wanita seperti itu, berpanggilan Vivian Nicholson, ngerasa seperti dia sudah memenangkan lotere lalu. Ketika externernya menyarak nicht verf gbar (viva vivian Nicholson), sebuah external halt nicht verf gbar. Saat itulah dia mulai menghabiskan penuh waktu di kasino, mencoba memenangkan cenderung uang. Ketika dia menyadari bahwa dia kehilangan terlalu penuh uang, dia mengekang untuk mengubah hidupnya dan mulai bekerja sebagai pekerja sosial.

Semua cerita ini tentang apa nun terjadi ketika Dikau memenangkan lotre namun banyak dari tersebut memiliki kesamaan. Orang2 telah dikenal untuk mengubah seluruh kehidupan mereka menjadi kian baik ketika itu memenangkan lotre & kadang-kadang, orang-orang terutama mempertaruhkan nyawa mereka sendiri untuk mendapatkan kekayaan mereka. Itu semua tergantung gimana Anda ingin melihatnya.